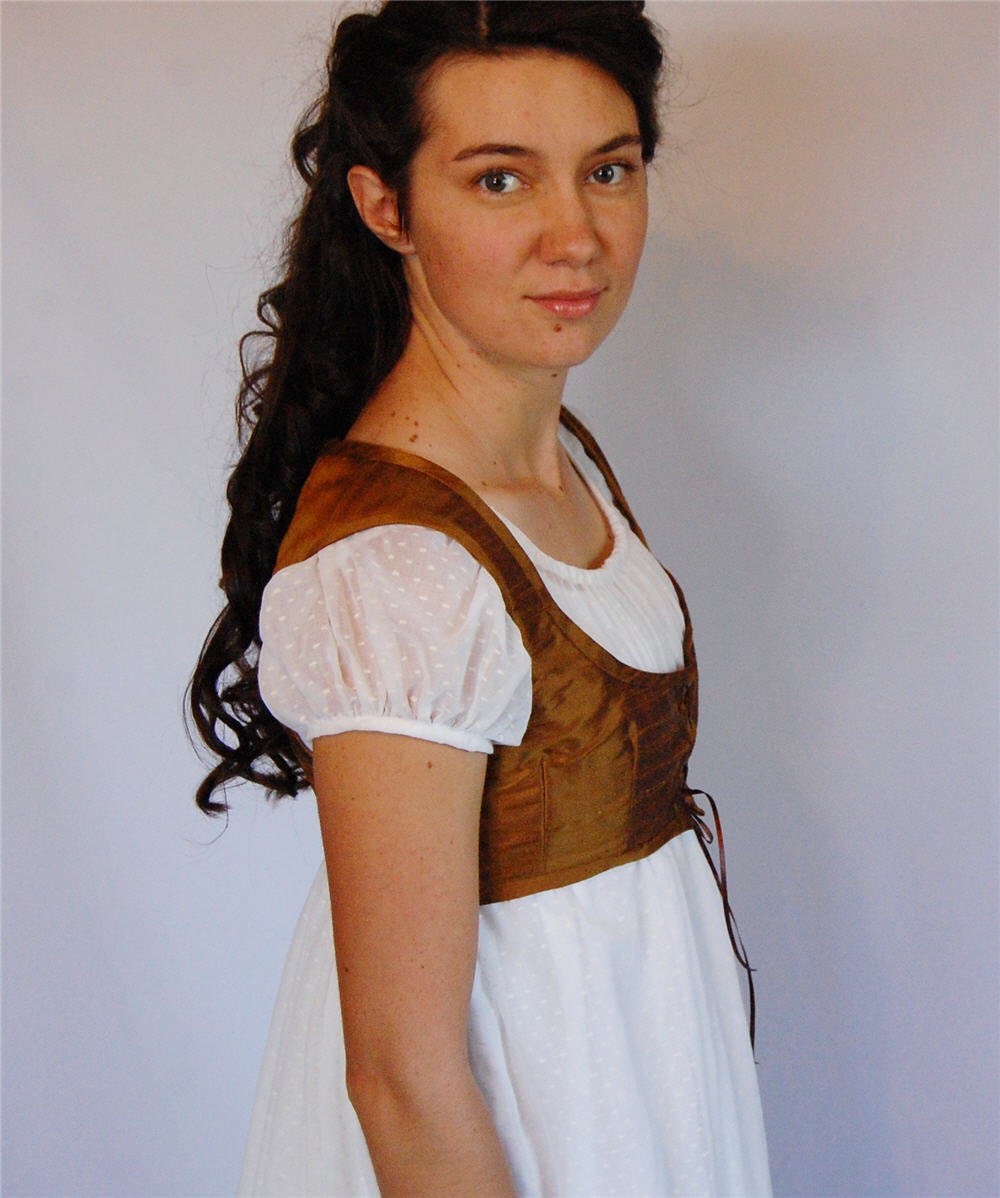 I love these things! Little fitted weskits (vests) -such a perfect way to dress up the lovely, simplistic Regency dresses. For day or evening wear.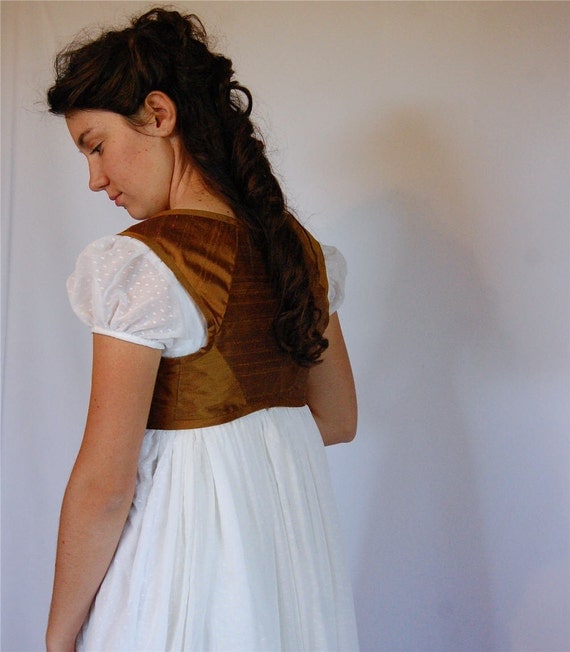 This particular one is made froma beautiful, shimmery bronze colored silk.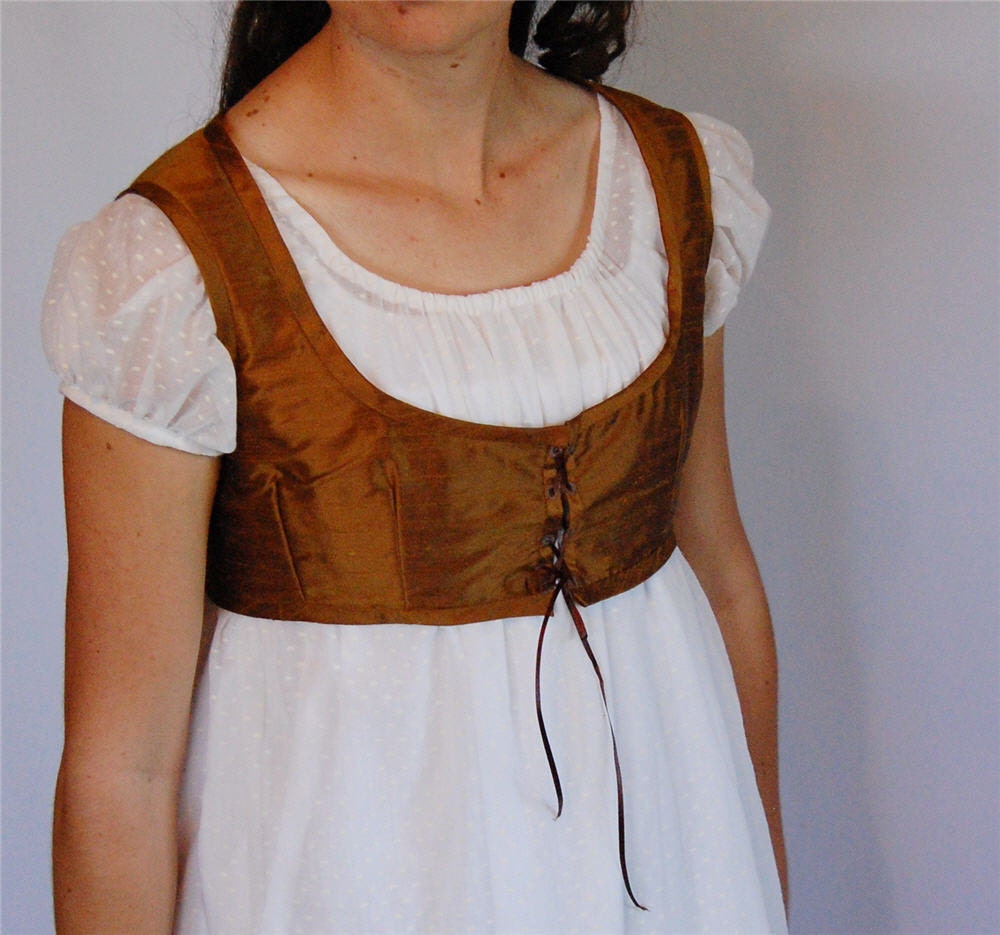 Laces up the front with hand-sewn thread eyelets and narrow brown satin ribbon.
The edges are bound with matching silk.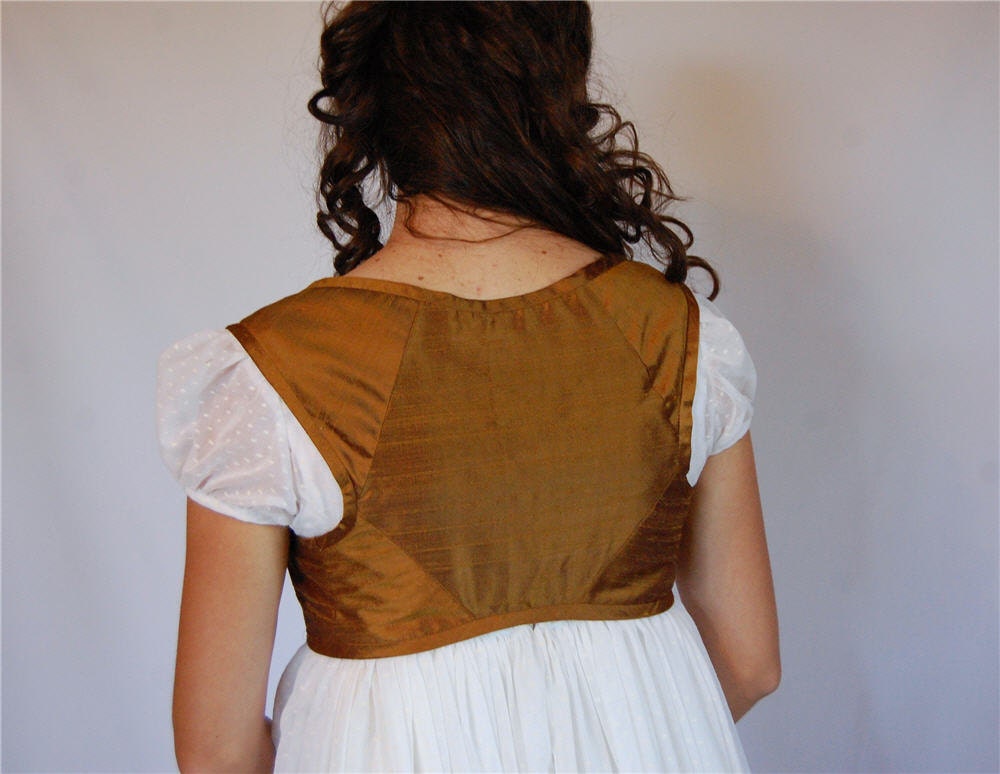 I think these look especially nice against white dresses, and I can imagine so many lovely color combinations, from pastels to jewel tones! More weskits are definately on my to-do list. :) So fun!