A new-favorite 1860s item - delicate white shirred bodices. My first attempt at doing all-over shirring, and my first accurate 1860s white bodice. A bit scary at first, but it turned out well!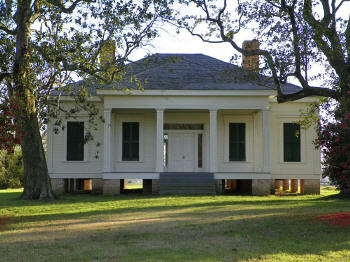 This piece was comissioned for a display at a museum house:
Representing what the wealthy lady of the house might have worn.
The main inspiration - vertical shirred bodice, with some type of lacy trim at each shirring line.
More inspiration and research.
A preliminary sketch, once the basic style had been decided. A slightly more open neckline, plain but full bishop sleeves.
The finished product:
The lovely creamy-white barred sheer cotton voile and the delicate lace trim were both provided by the curator of the museum. Both were just perfect for the project!
The only major thing I changed up from the original sketch was putting hidden hooks and eyes at the front of the dress instead of buttons. I just worked better with the lining up of the vertical rows.
The white cotton lining is dart-fitted, and then the (much longer) sheer bodice piece was gathered in rows and then pulled up to fit. It took some fiddling and adjusting to get all the rows to line up even going over the shoulders and such, but all in all was much easier than I had anticipated.....
The bodice is shown paired with a plaid silk skirt and black velvet ribbon belt. When it is on display, it will be shown with a lovely rosy-pink silk taffeta skirt. (making that next...)
I'm thinking about making a sheer-shirred bodice for myself along the same lines at some point. I think a correct bodice/skirt combination would be a refreshing change at a reenactment event, and a fun alternative at 1860s dances and get-togethers, don't you?