Three ready to ship historical Regency dresses now in the
shop
!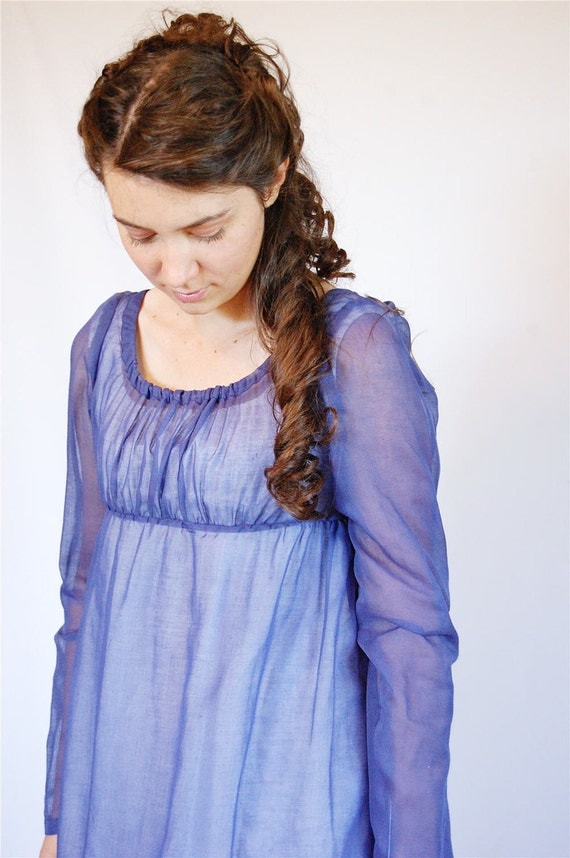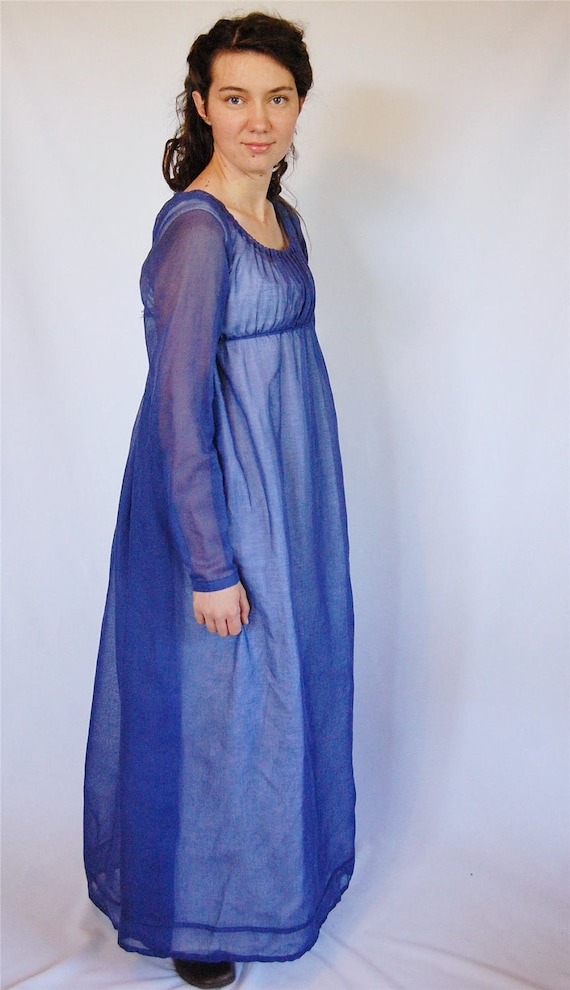 Drawstring gathered bodice, with one decorative tuck around the hem.
I love dark-colored sheers, they are so elegant!
This dress was inspired by the navy blue sheer dresses worn by Elinor and Marianne in the Ang Lee 'Sense and Sensibility' film.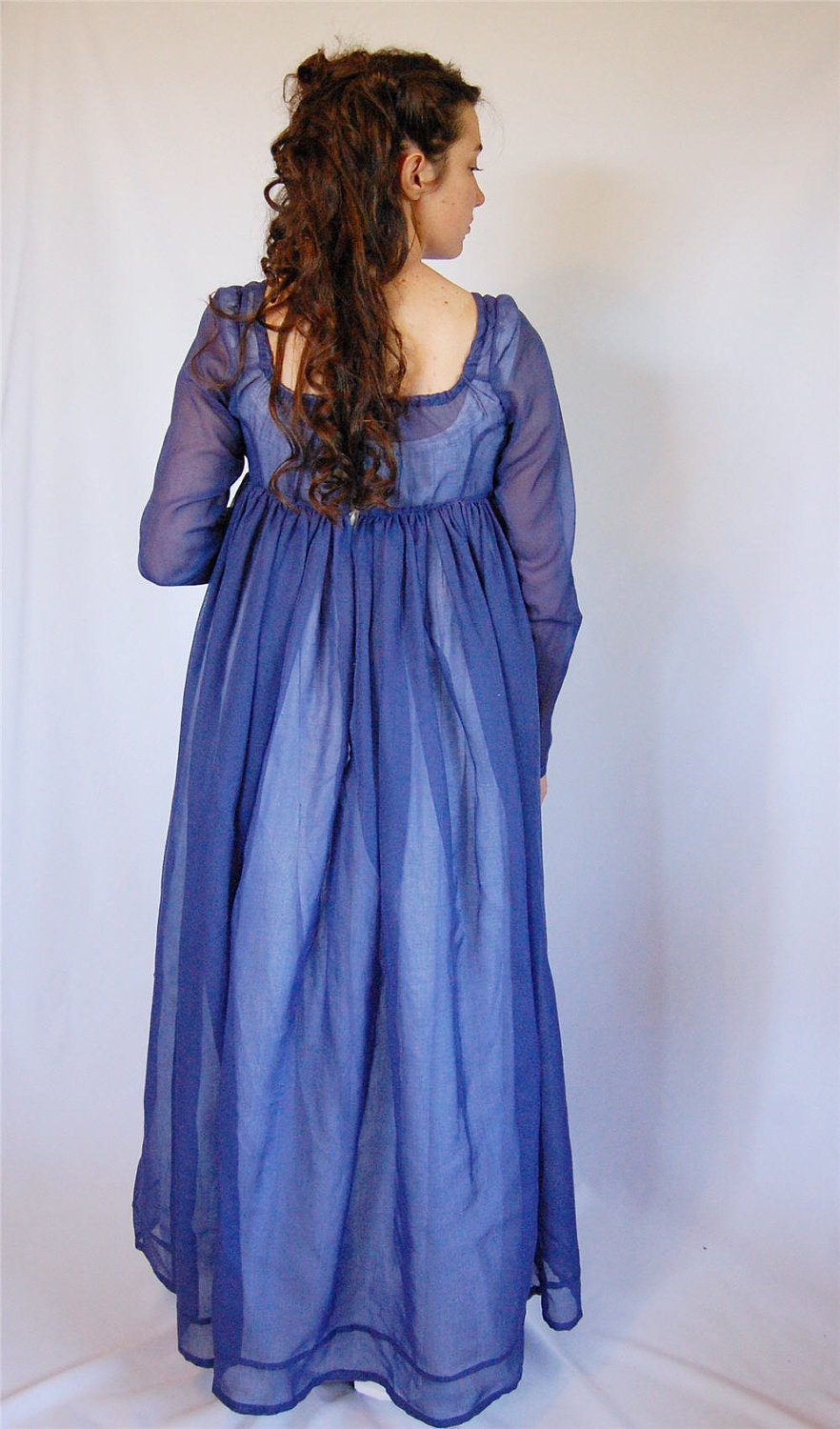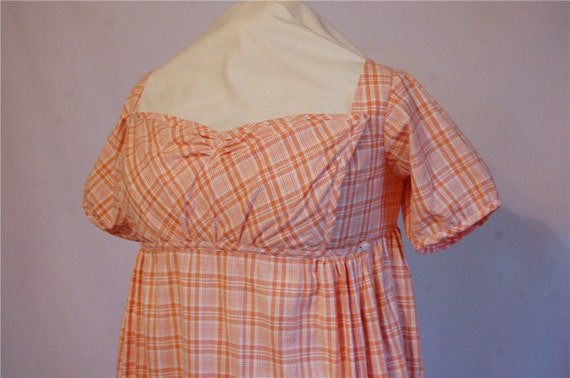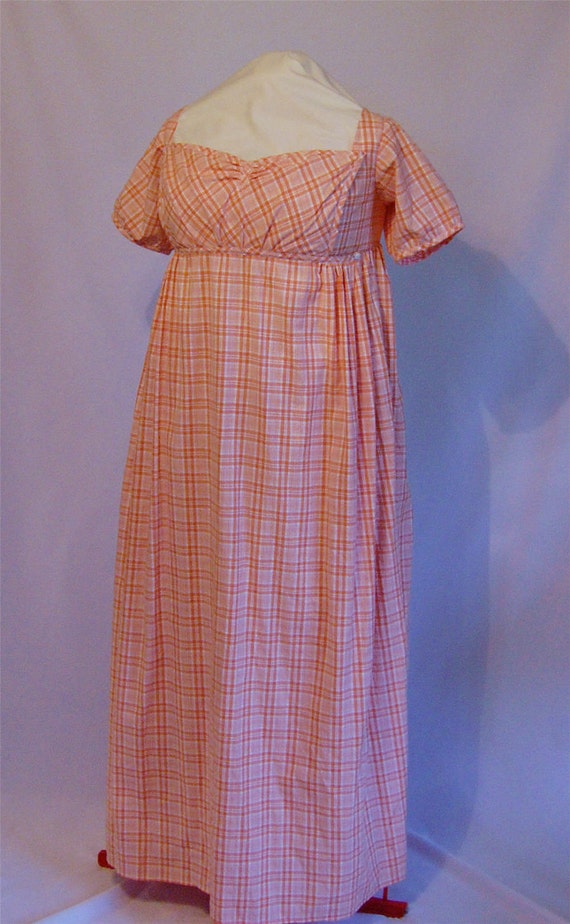 I love the summery feel of this dress, I think it would be perfect with a lovely straw bonnet and a light shawl, at a Jane Austen themed picnic perhaps?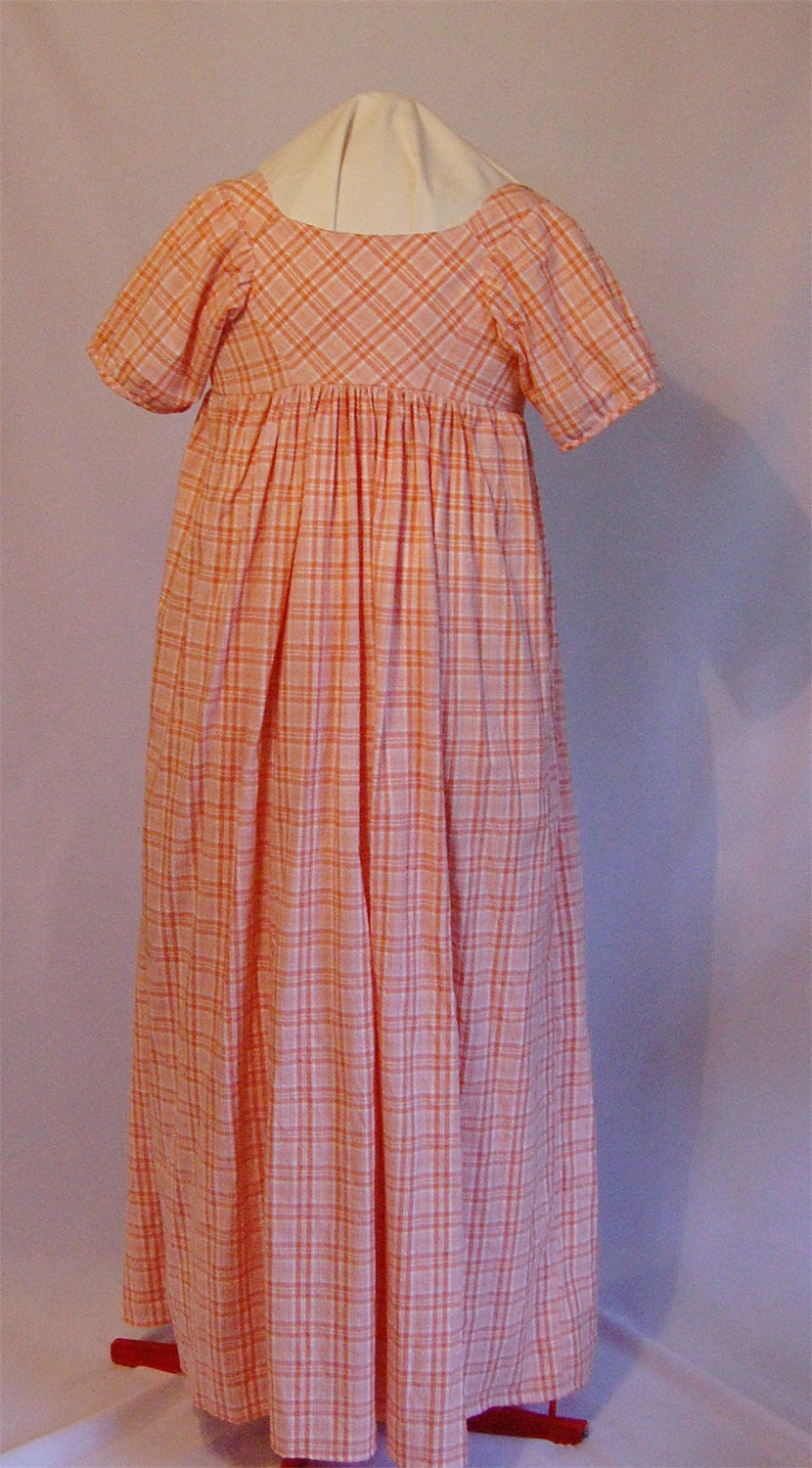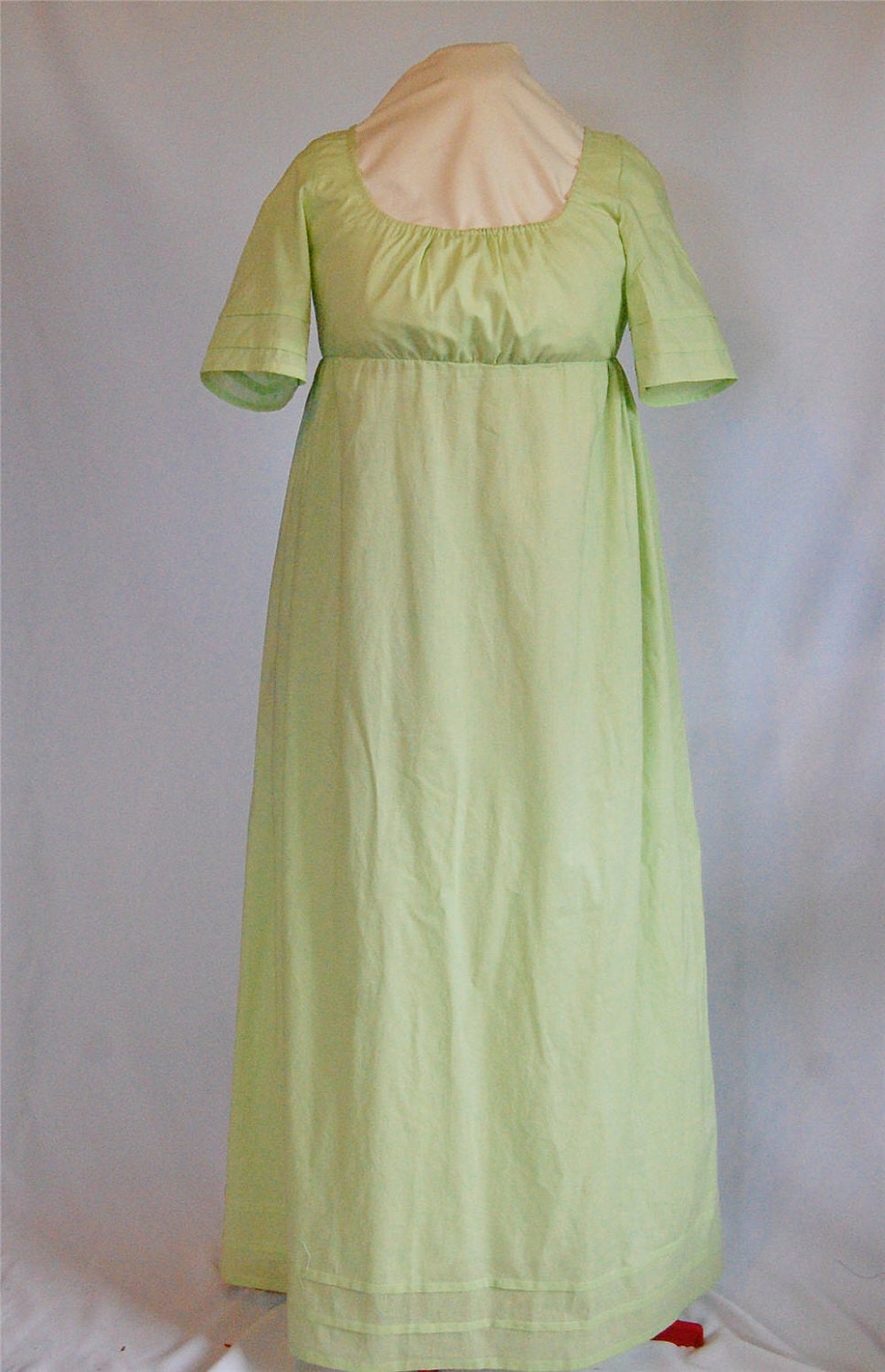 Size 10-12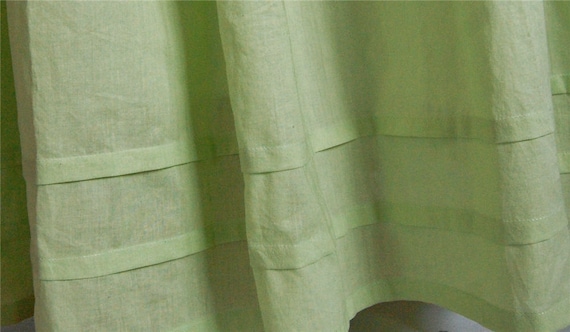 I love tucks!