Remember my
long-ago post
last summer about redoing my bedroom/sewing room
in colors of robins-egg-blue and coral pink?
Well, since I met Jordan and we started planning a house of our own, those plans to redo my room kinda got put on hold. However, many of the things I had planned for my room here, can transfer to my sewing space in the new house, as I'm going to be using the same colors (my favorites! :)
One of the little items I had in the works last fall was a cork inspiration board,
a place to pin sewing to-do lists, notes, sketches, etc.
This is the picture that started it all...a beautiful framed fabric-covered pin-board by a lovely Etsy seller.
I was so inspired when I saw it.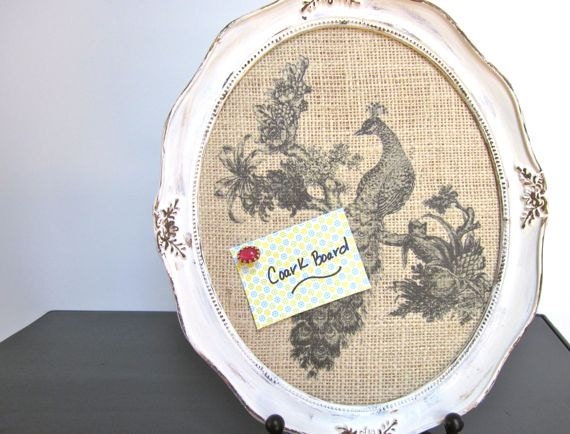 I lovde the look, and I loved the fact that it was oval -
so different from the normal square, boring pin boards.
So, I started digging around and found a vintage oval gold frame out in our storage building.
The color was like this: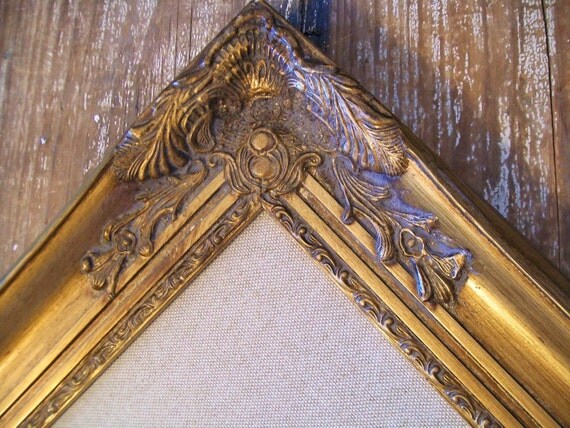 Then I bought a square of cork board at Hobby Lobby, and cut it into a matching oval.
This was the hardest part - the cork just did not want to cut evenly, and it was very difficult to cut at all!
However, finally it was done and I covered it over with some neutral colored linen from an old tablecloth.
Finally, after having it sit around 'almost done' for nearly a year, I pulled it out this week and finished it....
The finished product.
Painted a lovely shade of pale coral pink, then sanded down a bit to show the
gold peeking through on the floral designs and borders.
Hanging on my wall!
For the pins, since this is mostly a sewing inspiration board, I thought it would be fun
to hot-glue buttons to flat tacks - and they turned out real cute!
There you have it! A shabby-chic inspiration board.
I think it will look very well in my sewing room eventually!
There are so many adorable cork-boards on Etsy and Pinterest, lots of inspiration and lots to buy if you aren't a crafty person. So many different lovely designs!